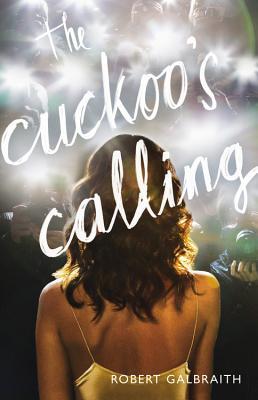 Hi Steffibun!
I FINALLY finished The Cuckoo's Calling last weekend…only 2 months to read it, not bad. It was over 400 pages, making it the longest book I've read since Harry Potter. I enjoyed reading it a lot; it's a mystery crime novel and it reminded me of how much I enjoyed Nancy Drew. I tried not to think of who actually wrote it as I read, but I do know that helped me through some parts…Jo must have a great ending so I have to keep going. Don't worry, no spoilers here. I was both surprised and mildly disappointed in the ending. Surprised because I honestly didn't see it coming, but I am very bad at predicting the outcome of such stories even though I watch lots of CASTLE. Disappointed because I was surprised for all of half a second until the effect wore off.

I was a fan of the foreshadowing that I didn't know was there until it was all revealed at the end. It had a OHHHHHHH-esque feeling to it that I've been missing since Harry Potter, though it was nothing of that caliber.
So I am definitely glad I read it, but I'm excited to read something more fantastical next. Which is why I am currently reading Alice's Adventures in Wonderland! It's very short and I plan on reading the illustrated HP afterwards so I can catch up on the challenge.

2016 Book Challenge: 1/12
Books read in 2016: 3